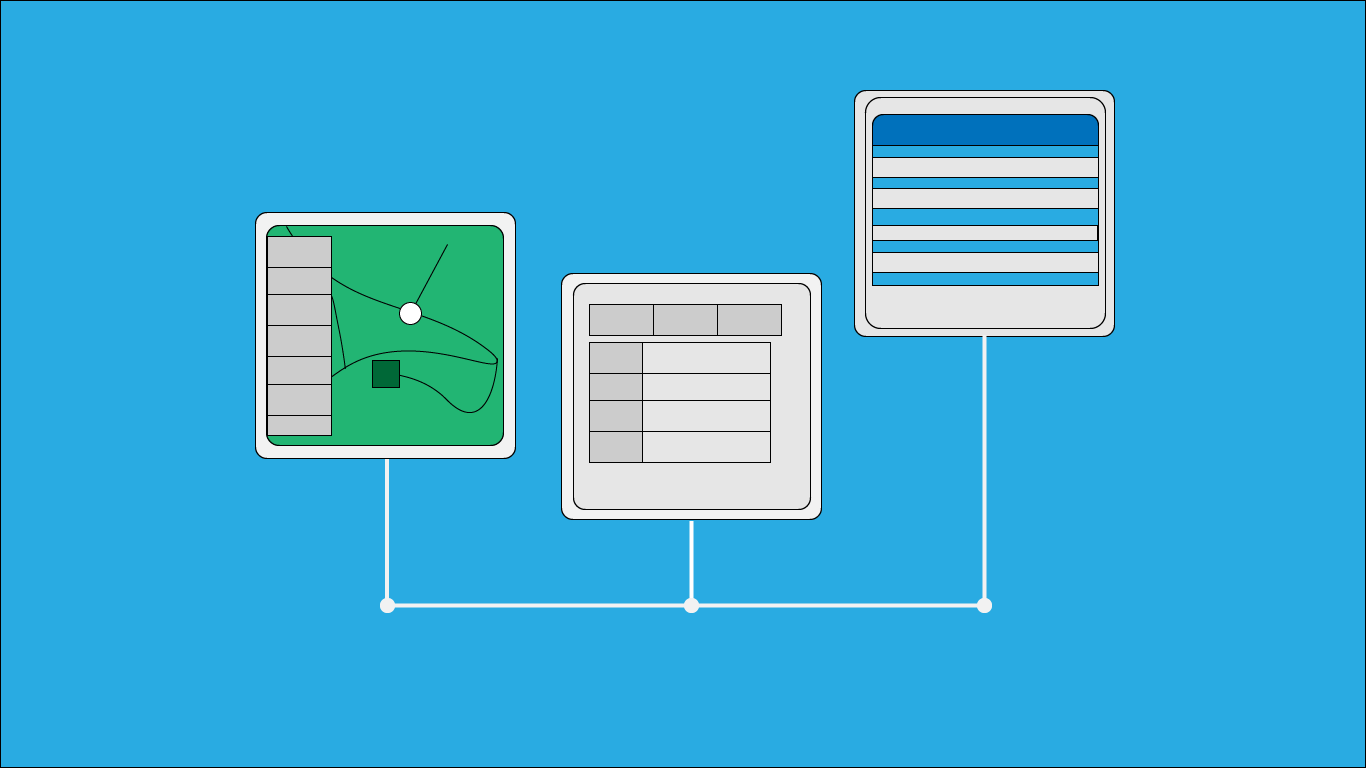 Transportation Management System Dispatching
Dispatching with TMS software can be challenging if the software is not able to give you the information you need in a format that you want. Dispatch Commodity has developed our Dispatching software around the idea of letting the user create a unique interface based on their needs to ensure they get the best experience when using our software. We offer multiple platforms and varying levels of customization to give the user the tools they need to get the most out of their TMS dispatch software.
Dispatch Home
Dispatch Commodity's Dispatch Home page offers a grid like view of your data within our TMS software. This dispatching option is geared more towards dispatchers that need a large amount of information for each load and the ability to do actions in bulk. Dispatch Home users can not only select what data they want to see on the grid display, but also pre-filter the data that displays as well. Then users have yet another option to use sort and filter options within the grid itself. Once you have the data you want to see on your Dispatch Home page, then you can rearrange, resize, and remove the columns to optimize the page to fit your needs. Each Dispatch Home view can be saved, and access can be granted to specific users. For instance, if your company wanted a standard format, then each dispatcher can have that standard view along with their different views based on their job description. Users can do everything from dispatching to load changes and order corrections all from within the Dispatch Home page.
Dispatch Planner
Dispatch Commodity also offers a more visual dispatching experience with our Dispatch Planner. This feature allows users to filter the data displayed and save their custom layout to their profiles. The biggest difference between the Planner and Home pages is that load data is represented with Order Cards. Order Cards can be customized to show the estimated cost of time for loads and have the width of the cards adjusted based on the ECOT of each load. This gives an immediate visual representation of the driver's dispatches for the day so that dispatchers can make quick decisions without having to go into the minute details of a given order. Order cards can also display the deadhead between orders to give even more visualization to the dispatch data.
Dispatch Driver Map
For dispatchers that rely heavily on location information and driver tracking, Dispatch Commodity has the Driver Map feature. This feature allows users to save custom filters to their profiles like the other features but displays a top-down view of load and driver data over a Google Maps view. The feature can be set to pull new location data at a custom interval depending on the user's needs. Not only with this view can you see your drivers, but you can also view location and route data for the loads you have ready to dispatch.
Transportation management system dispatch software should be flexible enough to fit the needs of the user. Dispatch Commodity offers a multitude of customizable features to give the user the information they need to make the most out of every dispatch. Don't waste anymore time fighting your outdated TMS software and give us a call today!