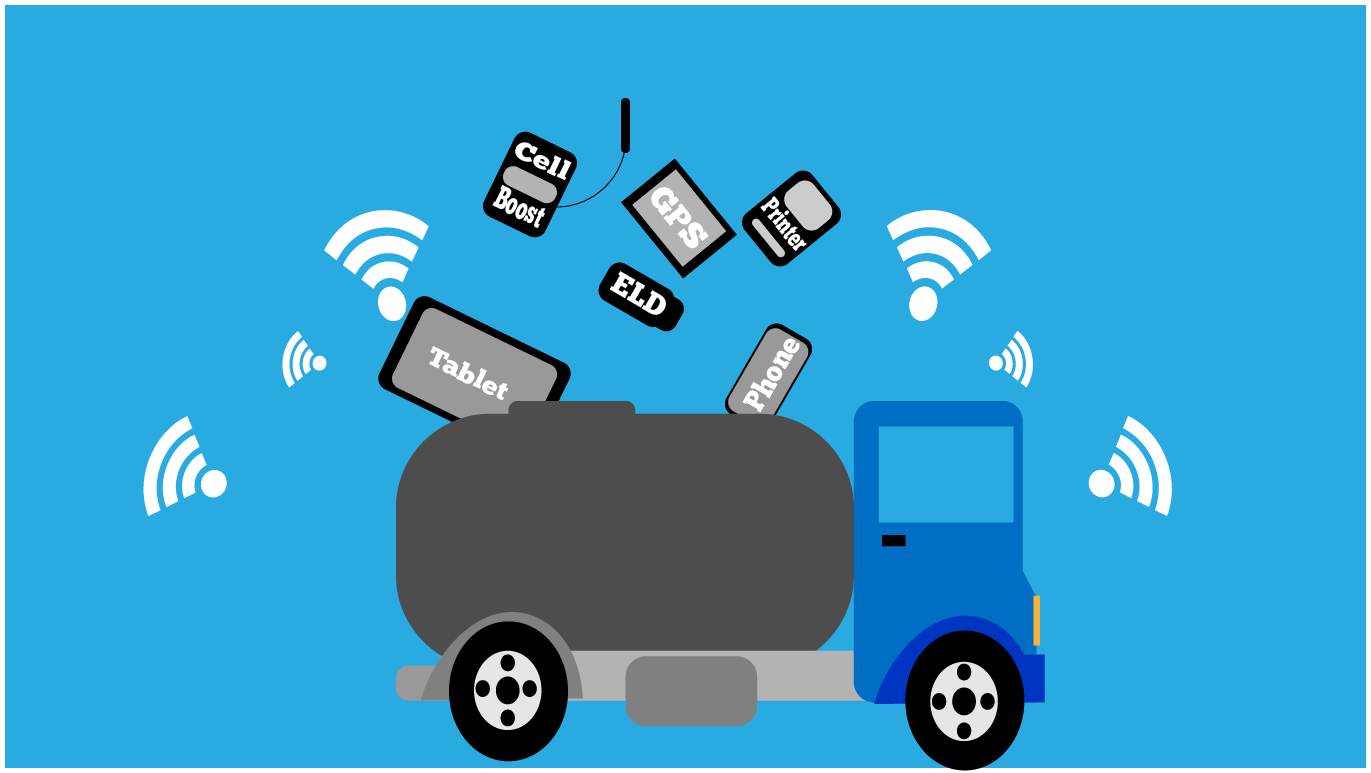 Device Management for Trucking Companies
Making sure your company drivers have well maintained equipment while they are on the road can be difficult and costly. Keeping track of pre and post trip inspections, fuel cards, shop maintenance fees, etc. is enough to make a full-time job of all the policy and procedures. Unfortunately for most smaller trucking companies, this task usually falls on the carrier owner. On top of mechanical maintenance to simply keep trucks moving, carriers are being forced to integrate more electronic equipment into trucks for everything from eLogs to electronic ticketing. The maintenance of these electronic devices can be even trickier than mechanical maintenance because depending on the device, it might not be something you would trust your shop mechanic to fix plus having a dedicated IT department is not always a possibility. There is good news though! Dispatch Commodity collaborates with carriers and drivers every day, and we want to make the maintenance as easy as possible for the tech in your trucks.
                Tech for Your Trucks
                We offer a hardware and software bundle that includes an Android tablet and a Brother thermal printer. It is as simple as sounds. Android offers the most versatile platform with the added bonus of being more rugged than similar Apple products. When it comes to fieldwork, having something that can take drops and other driver mishaps is one of the most important traits for equipment. When it comes time to print your tickets or documentation, simply pair the tablet with the printer via Bluetooth. We did the research and worked with a wide variety of both tablets and printers to find the best equipment for your business.
                Software and Support
                There are apps for anything and everything to do with managing your fleet. We know that everyone has their own preferences and when you go through our onboarding process, you can let us know what applications you would like to have deployed on your equipment. You can also notify us during business hours, and we can remotely add any apps you want to use in masse to your entire fleet as you need them. The driving force behind our software deployment is a standard Mobile Device Management (MDM) software known as Samsung Knox Manage. Knox Manage allows us to keep your tablets secure and up to date. Knox Manage allows us to remotely update applications including our DC Driver ticketing application. We also use TeamViewer to remotely view the tablet screens for advanced troubleshooting to ensure your drivers get the fastest possible assistance. We want to help you get the most out of your devices and allow you to select virtually any Android application on the PlayStore for deployment. Here are examples of the most popular types of apps we deploy on our devices.
ELD Software

With so many different applications to choose from you can let us know whichever Android ELD app fits you the best and we can add it to your tablets.

Email and Messaging

Customers that have tablets tied to individual drivers often deploy an email or messaging app for fast and easy communication.

Weather

If your load hauling depends on the weather conditions, it is always nice to have a dedicated weather application so your drivers can get advanced notification about inclement weather.

Fuel

Having dedicated access to various fuel locating applications can help ensure your drivers optimize routes and get the lowest priced fuel.
Security and Data Management
          Our MDM software allows us to keep your devices secure with varying levels of access that can be customized to fit your driver's needs. For example, we can lock a tablet down to where only the applications you want your drivers to be using are displayed on the screen with zero access to internet browsers or other system settings for maximum efficiency. On the other side, we can also give access to only certain system settings depending on what you need your drivers to have access. An additional benefit to our managed hardware deployment is that we take care of your wireless data management as well. This means you do not have to worry about managing and negotiating with a wireless provider.
          With fleet maintenance being as difficult as it is, let us help make it a little easier. We work with all kinds of bulk commodity/short-haul businesses big and small so give us a call today and let us help you get the most out of the tech in your trucks!
Learn more about our Driver Settlement Software here!