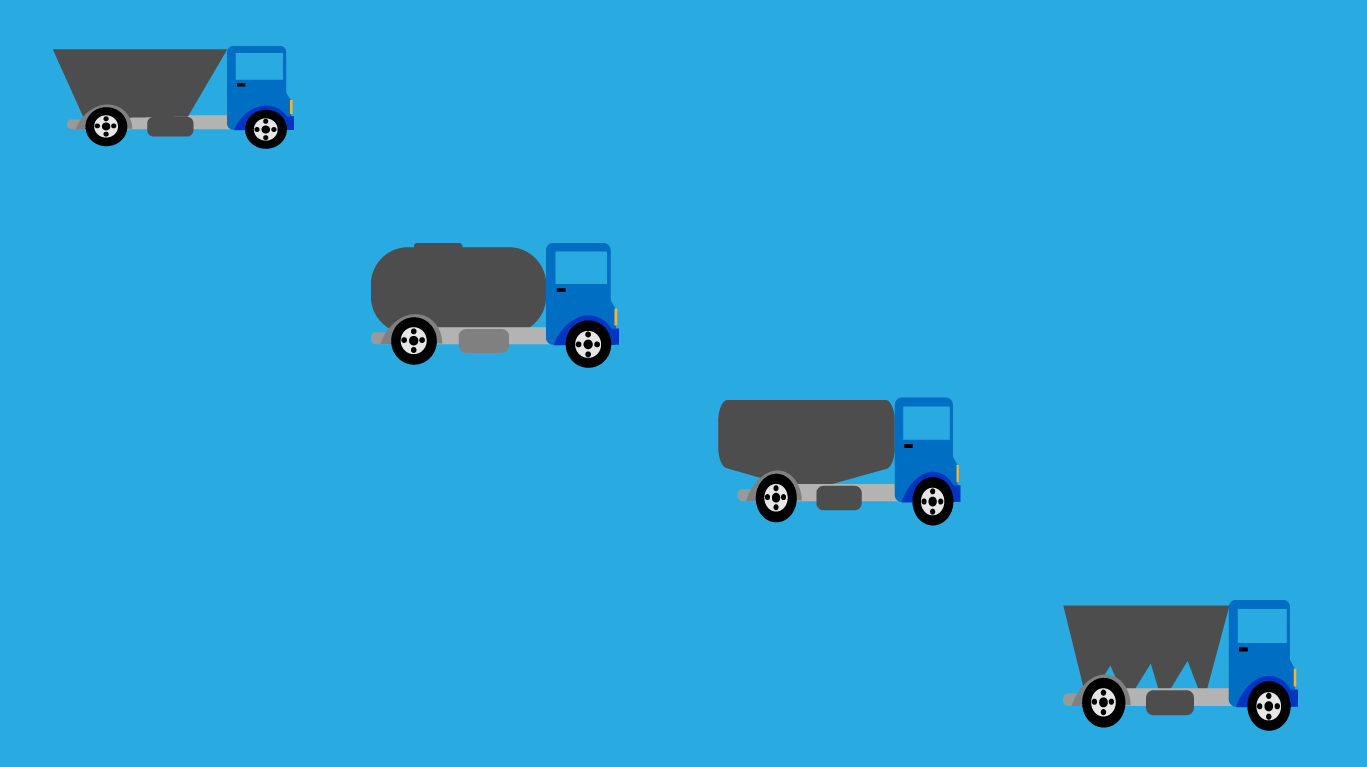 Bulk Commodity Transportation Management
Bulk Commodity goods can be categorized as either dry or liquid bulk. A general example of a dry commodity would be a loose unpackaged substance like sand or gravel. Liquid bulk would be something like crude oil or ethanol. Bulk Commodities cover a wide range of products that have a variety of measurement and ticketing requirements to be hauled by a trucking company. Finding a software solution that can fit a broad range of requirements can allow trucking companies to expand and diversify their business and allows for the hauling of various products. Dispatch Commodity is not only a versatile ticketing solution, but also a complete TMS software suite to manage all the aspects of your bulk commodity hauling operation.
          Here is a list of our most used ticket types that Dispatch Commodity supports for bulk commodity hauling.
            Gauge Run
This ticket type can track a large amount of data depending on customer requirements but the below are the most common.

Open and Close Tank Gauges
Open, Close, and Observed Temperatures
Observed Basic Sediment and Water
Tank Bottoms
Seals on/off
Meter Run
            -Used for locations that have a meter on site to measure product amounts.
Meter ID
Meter Factor
Open and Close Meter
Open, Close, Observed Temperatures
Observed Basic Sediment and Water
Seals on/off
Run with Scale
            -Used for Propane (NGLs and LPGs) loading where a weight and a volume reading are required.
Meter ID
Observed Temperature
Gross/Net Volumes
Observed Gravity
Meter Factor
Gross, Net, and Tare Weights
While this list is only a few of the different ticket types of Dispatch Commodity these three have data points that can be used to meet the needs of most customers. Tickets can be set to require user entry on certain fields to ensure the right data is recorded. The unit of measure used for volumes and weights can be adjusted as well but most used are the barrel, gallon, ton, or pound. Getting the proper data from the field is only part of running a bulk commodity hauling company. Being able to utilize recorded data through reports and integrations with other software is equally as important. Dispatch Commodity allows all collected data to be used in our Report Center. We also offer automatic sending of both electronic ticket copies and reports out directly to your customers. Our flexible software supports integrations with a wide range of other software through report center via .XLS, .CSV or direct FTP uploads without any additional charges or fees. Bulk Commodity TMS software does not need to be overly expensive or complicated. Contact Dispatch Commodity today and start making the most of your bulk commodity hauling business.